General
How Solana gets to a billion users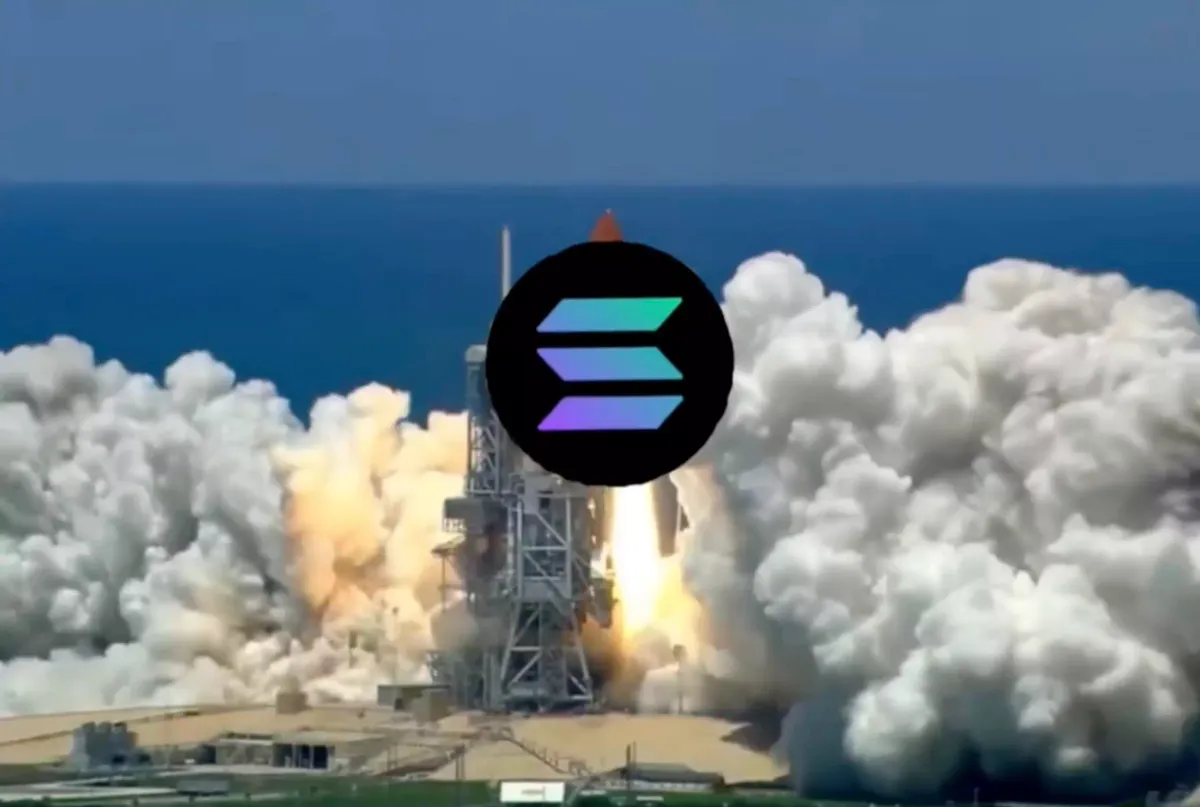 Few technologies reach the scale at which they help shape how human society functions. Think Instagram (social media), Visa (payments), iPhone (personal devices) and more.
What do all of these have in common? 1 billion+ users. Instagram crossed it 2018, Visa crossed 1 billion credit cards in 2020, and Apple confirmed the iPhone crossed 1 billion users in 2021.
When a technology reaches 1B users it affects humanity at-large. We believe Solana will be the first blockchain to reach 1B users globally…
Why? Although mass adoption will be *enabled* by Solana's high throughput, low TX fees, and scalable validator software, it will be *catalyzed* by its user experience (UX). Solana is the first chain with the ability to create a better UX than web2.
How? Consider how Solana-based applications are solving the following three problems.
Streaming Payments
There are two major problems with payroll processing:
1) Paychecks are often delivered on a biweekly basis. As a result, workers often live paycheck-to-paycheck, waiting weeks for the money they need to pay rent & credit card bills, purchase groceries, or invest.
2) At the end of a pay period, employers send $ to payroll processors like Gusto or ADP. The processors pool many salaries together to earn interest for 1-2 days before depositing the $ into employees' bank accounts.
While 1-2 days seems short, the net effect is an excess of $430M in interest earnings/year for processors.
That's at least $430m in interest earnings per year (likely much more in DeFi) that could be in the employees' pockets, rather than the processors'. At the same time, employers could be saving $hundreds to $thousands in monthly fees.
Solana DApp Zebec has designed a product that lets employers cut out the middlemen and stream paychecks by the second, allowing employees to instantly spend, generate interest (through DeFi), and invest as they earn. Employers save, employees earn —> superior UX for all.
As of 2016, at least 10 million US businesses outsource their payroll to processors like ADP. As employers/employees learn that it is in their best interest to leverage products like Zebec, these processors will gradually be replaced.
Self Custody
In the traditional banking system:
1.) Communication with banks is slow & arduous (think: wires, hold times, etc.).
2.) Cross-border payments are synonymous with long settlement times and high tx fees.
3.) Access to high-yielding interest products, like Solendprotocal, is restricted.
Phantom wallet let's users take self-custody of their assets and become their own banking representative. Consequently, cross-border payments are instant/cheap and access to high interest-yielding products is frictionless.
This frictionless UX provides the fuel of the DApp ecosystem, igniting a vibrant digital economy rooted in self-custody.
Each year the # of those 'banked' globally increases → up 20% since 2011 to 5B+ today. As Solana's frictionless UX normalizes self-custody, adoption of self-custody options like Phantom will only accelerate.
Merchant Payments
Payments today are clunky, expensive, and slow for consumers and merchants. Merchants pay fees to companies like Visa & Mastercard and then pass the costs on to customers in the form of higher prices.
In addition to fees, lengthy settlement times prevent merchants from earning interest on their assets. All the while, users pay credit card fees and carry around plastic cards only to be barked at by a clunky POS system. Think...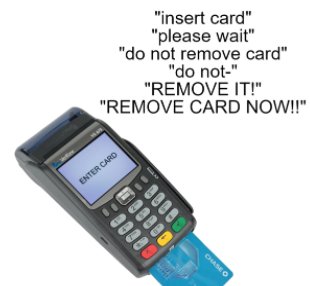 Solana Pay solves these problems with a familiar user interface that removes each point of friction: instant settlement, unparalleled high interest-yielding opportunities, and nominal transaction fees.
Globally, there are 2.8B credit cards in use and over 1B transactions/day. Of these users, 25% are seeking to switch to higher-yielding credit products. All the while, younger users are entering the market in search of products that offer fast, smooth, instant UX.
Software is eating the world, and Solana Pay will eat payments.
👉
We at
Syndica
focus on developer infrastructure so builders can focus on crafting a seamless UX. If you are a builder and want to be part of this shift,
join our private beta here!